DimaveryMusic.nl
---
DimaveryMusic is officieel dealer van Dimavery muziekinstrumenten.. Bij hun bent u altijd aan het juiste adres voor de volledige Dimavery garantie, de beste prijzen en de enige echte DimaveryMusic support en klantenservice.

Dimavery produceert en distribueert een lijn van zo'n 1000 verschillende modellen muziekinstrumenten. Sinds 2004 opereert Dimavery succesvol op de internationale markt. Gestart als kleine onderneming heeft Dimavery in de afgelopen 8 jaar haar positie ontzettend versterkt, vooral door de combinatie van een sterk en betaalbaar basisassortiment muziekinstrumenten met daarnaast een aantal opvallende muziekinstrumenten in diverse niche-categorieën, zoals hun Stratocaster modellen met 'used-look', hollow bodies in schitterend heldere kleuren en de goed verkopende Beatles-bassen – dit alles nog maar met betrekking tot de gitaarafdeling.
Producten

bij DimaveryMusic.nl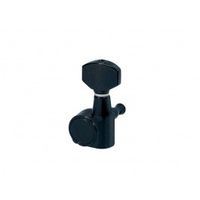 Boston 72-BR stemmechanieken voor gitaar
stemmechanieken voor gitaar, die cast, 6x rechts, small, zwartinclusief bussen en revetten
DimaveryMusic.nl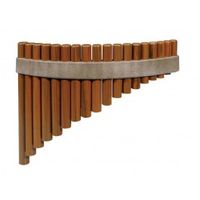 Belcanto PFK-18 panfluit
panfluit, plastic, 18-pijps, C-stemming
DimaveryMusic.nl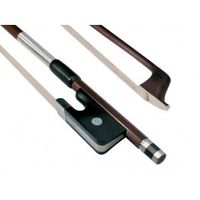 Dörfler DC7 Basic Collection cello strijkstok 4/4
cello strijkstok 4/4, massaranduba, single oog, met hiel, rondBeginner's model with enhanced massaranduba wood stick. This type of wood sits comfortably in the hand of the musician and is also suitable for very young beginners.CollectionBrasil wood: Brazil wood basic collectionProductdetails: better brazil wood stickroundebony frog full linedsingle eyethree-part button with eyemetal blanc windingDörfler's Brazilwood bows are a matter of fact. Here an optimally finely adapted trio is put to use: Massaranduba for the stick, genuine ebony from tropical Africa for the frog and finest mother of pearl or iris for the eyes and slides. As Massaranduba is very heavy and hard, these bows lie particulary well in the hand of the musician. The dark black, very dense heart wood of the frog lends the play with these bows a pronounced harmonic tone.
DimaveryMusic.nl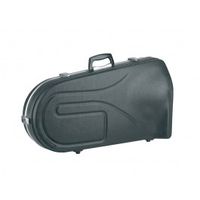 Hiscox BBH koffer voor baritonhoorn
koffer voor baritonhoorn, ABS en aluminium, semi-gevormd, met draagriem
DimaveryMusic.nl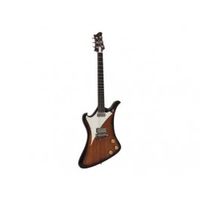 JOZSI LAK Foxywave
Jozsi Lak Foxywave electric guitarCustom-madeConstruction: set neckScale: 628 mmNeck: khayaFretboard: rosewoodFrets: 22 (6105 medium jumbo)Body: khayaBridge: HipShot BabygrandPickup: 2 x mini humbuckers by David BarfussControl: 1 x pickup selector, 2 x tone, 1 x volumeHardware: KlusonIncl. caseMade in Germany
DimaveryMusic.nl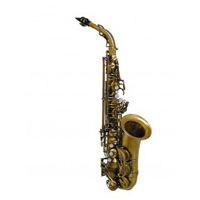 Stewart Ellis SE-710-ALB Pro Series altsax
altsax, Pisoni polsters, antiek licht brons, incl. softcaseFeatures:- Eb alto saxophone- front F and high F# keys- double action table key- detachable, engraved bell- metal O-ring- pivot screw- key fine adjusting screws- Luciano Pisoni pads with metal resonators- distinctive underslung octave key mechanism- double arm low B and C keys- softcase
DimaveryMusic.nl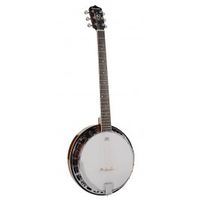 RMB-606 Richwood Master Series gitaar banjo 6-snarig
gitaar banjo 6-snarig, mahonie rim, 24 bracketsRMB-606Eindelijk een gitaarbanjo die klinkt als een echte banjo, maar speelt als een gitaar!Een toets met 14" radius, lage actie en een goed geluid zijn de inspirerende factoren van de RMB-606. Nickelwound ball-end snaren. Zoals bij all Richwood Master Series banjo's, is deze RMB-606 een stabiel instrument met 24 brackets, kwaliteitshout en onderdelen, die voor veel speelplezier zorgen.Specstop: Remo weatherking white 11"rim: laminated mahoganyresonator: mahoganyneck: mahoganyfingerboard: technical wood 14" radiusbridge: maple with ebony captuners: die cast guitar machine headstruss rod: two way adjustablescale length: 67 cmtotal instrument length: 97 cmtop nut width: 43 mmnut material: bonebinding: ivoroidfinish: highgloss clearhardware: chrome platedtuning: guitar tuning EADGBEbrackets: 24Dit product is per 2020-06-10 00:00:00 weer voorradig.
DimaveryMusic.nl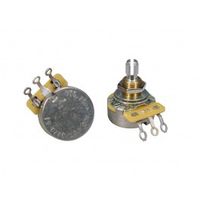 CTS USA CTS-A51/20 potentiometer 20 pcs bulk pack
potentiometer 20 pcs bulk pack, 250K audio potentiometers- standard length bushing .375"- 3/8" diameterValue:Typically 250K pots are used for single coil pickups and 500K pots for humbucker pickups. The bigger the resistence value, the brighter the sound will be/ less highs will bleed off. 1MEG can be used to make humbuckers sound brighter. Taper:The taper of a pot refers to the way its resistance changes as the shaft is rotated. A linear taper pot will work in a linear way related to shaft rotation. As the human ear is not linear in response to increasing volume an audio or logarithmic pot will work best for volume applications.Shaft:A split, knurled shaft will hold most knobs. Sometimes the knob is mounted using a set screw. You should order a solid shaft pot, or align the set screw with the split for correct mounting.Bushing:The standard bushing diameter is 3/8" or 9,5mm, used in most made in USA guitars. Another industry standard is M8, as used by guitar builders outside of the US…
DimaveryMusic.nl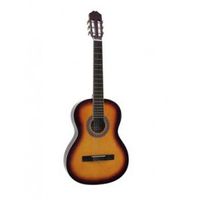 DIMAVERY AC-303 Classical Guitar, sunburst
Classical guitar 4/4
DimaveryMusic.nl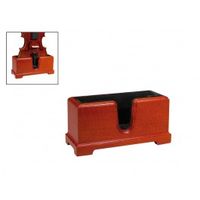 Boston VAST-105 altviool standaard
altviool standaard, traditioneel box model, massief gevlamd esdoorn
DimaveryMusic.nl